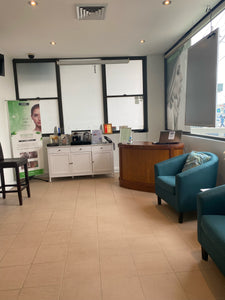 "We Create Beautiful Skin"
Heavenly Retreat Skin and Wellness Clinic was first opened in 2009 with the focus being spa and wellness treatments, hence the name Heavenly Retreat.

Our passion for making a significant change to people's skin, morphed the salon into a skin correction clinic, whilst still maintaining the spa feel We love to take our time during our consultation process to better get to know and understand our client and their needs.

At Heavenly Retreat we have a holistic approach to skin correction, health and wellness. We believe that they all go hand in hand and the results we can achieve are extraordinary. Our client skin programs are custom made to suit the individual's skin concern and lifestyle. Our professional products moved from being a feel good, smell amazing luxurious skin line to high quality, professional products with active ingredients that correct, support and maintain your results, whilst still feeling and smelling luxurious.